About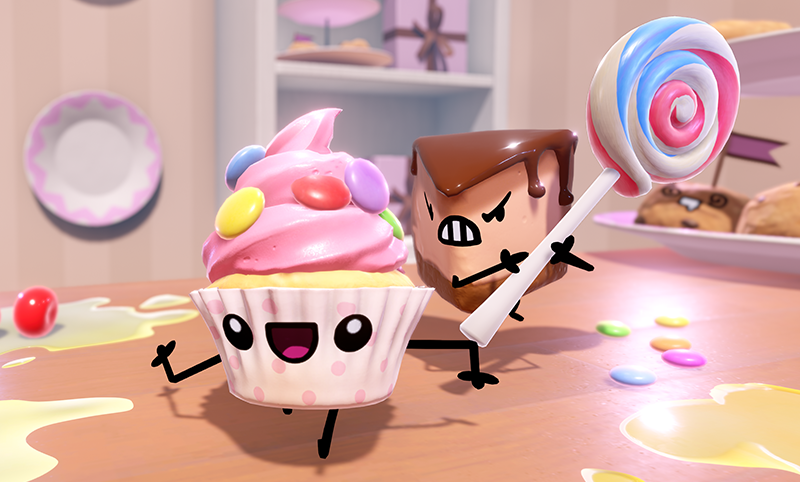 Tell me more about Cake Bash!
A manic party game for up to four players, where adorable drawn-to-life cakes can be surprisingly vicious. We're releasing in 2020 on Nintendo Switch, PlayStation 4, Xbox One and Steam, where you can wishlist the game now! Cake Bash is published by Coatsink who love the game as much as we do.
What can you do in the game?
Bash cakes in free-for-all game modes
Visit beautiful locations with unique dangers
Find out who's best in short but sweet minigames
Impress a customer with toppings in Get Tasty
Play online or locally with friends or against bots
Avoid a ravenous pigeon, throw a hermit crab at an eclair and be the tastiest - it's time to get out of the oven and into the fray!
Who are you guys?
We're a team of three experienced developers who previously worked at Ubisoft. We wanted to try something new, so we 'took the leap' and started our indie company, High Tea Frog, in September 2017!
Where can I keep up to date with the game?
Our main social platform is Twitter and we'll post updates there whenever we can!