Cake Bash Challenge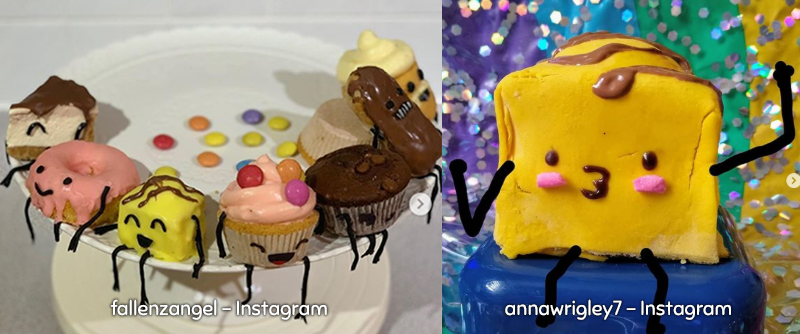 We've been absolutely overwhelmed by the quality of entries to our lookalikes baking competition! We had a really hard time picking a winner…
But we did! It's @_Cupcake with her faithful rendition of the win screen. She baked four delicious looking flavours of Casie the cupcake, with our signature long flappy arms! She's even included the party hats and streamers, and we loved the faces too. Congratulations and enjoy your Switch Lite and copy of Cake Bash when we launch soon!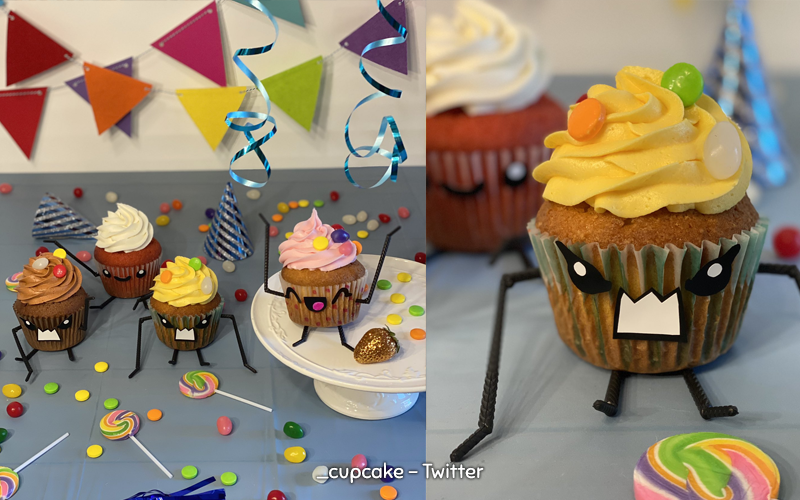 The two entries from the first image were our runners up - the one on the left made every single playable cake in the game, and the one on the right managed to mix such a beautiful and tasty looking yellow colour for their giant Fancy - the face is really well made too.

HeyYouGame made the entire Factory map, complete with burning hob and even a score bar! We love how the cakes ended up getting bashed for real too.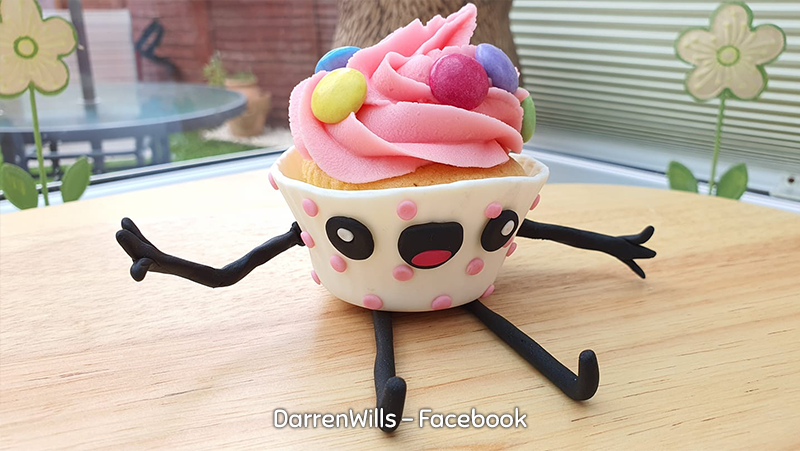 Wow look at this one! It looks just like Casie, and no idea how you got the arms to stay up so straight or the frosting so perfect, it's amazing.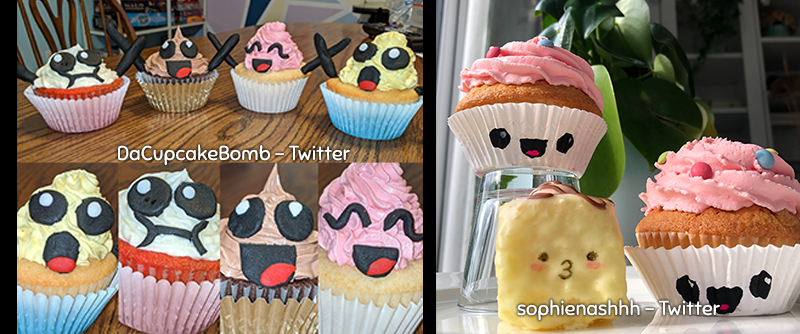 The entire cupcake squad with incredible, edible faces, and a delicious trio with a cute Fancy too! Look at that boxy tasty cake.

This Slice looks like Smaug, hoarding all the sweeties for itself. Its little folded up legs are wonderful. Great photography skills too!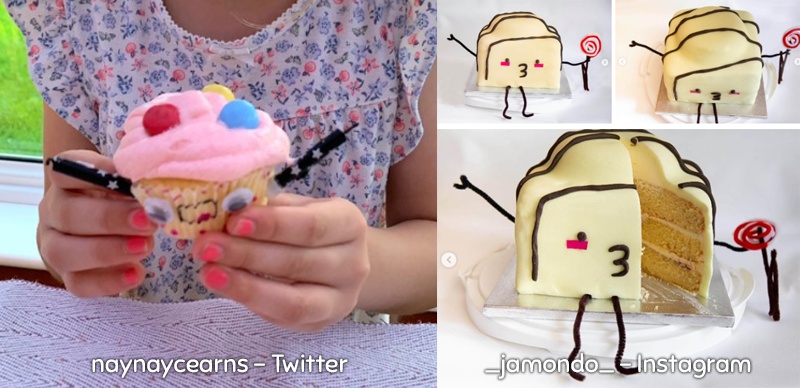 We absolutely adore how casie looks both angry and scared whilst being squashed in this entry - candles for arms is a brilliant idea. Also check out that enormous Fancy! The pipe cleaners for arms are great and we're very impressed by the lollipop.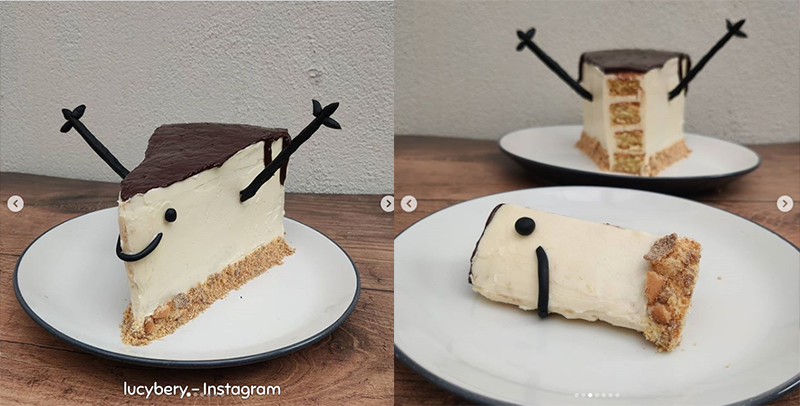 The outstretched arms on this Slice made me laugh a lot. Flantastic.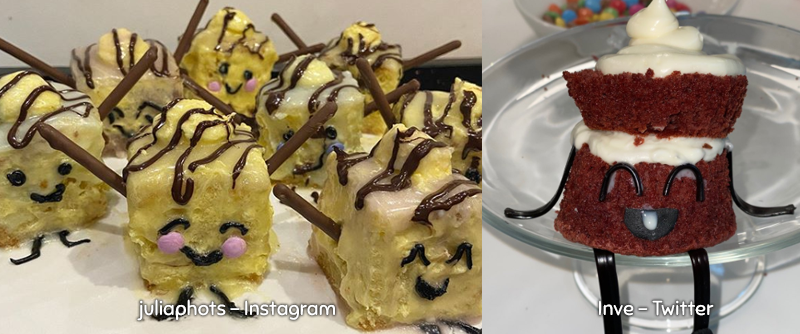 A whole army of Fancies all with different faces and chocolate fingers for arms, wow! Also check out the red velvet flavour for Minni - licorice used for the features here, and the cake looks so tasty! Great work.

Last but not least, our friend Sophie drew the arms and legs on transparent paper and photographed a real life cake bash through it - genius!
And this isn't even all of them - there are plenty more if you search on Facebook, Instagram and Twitter for #CakeBashChallenge. I could write about these all day but need to get back to finishing the game, otherwise you'll even longer to wait!
Thank you all so much for the time and effort you put into making our characters. Fan art is always so lovely to get, but this is a whole new level. Even though the competition is over now, we'd love to see if you make any of our characters in future. Please let us know with a tweet!